Dakota Putting Greens exclusively offers Southwest Greens which is the preferred turf for PGA and LPGA pros. We provide you with a comprehensive turnkey surfacing company that provides synthetic solutions for public and private places alike.
Due to our love for golf products, we have mastered the creation of synthetic putting greens that accept the ball correctly, roll true to a course and look and feel like the real thing — whether you are playing a commercial golf course or a residential putting green.
Artificial golf greens require a greater level of knowledge for design, installation and layout, that Dakota Putting Greens has perfected. If you're searching for a putting green that has a natural look and feel to it, complete with breaks, bunkers, undulations, and turf blending — everything you may need. Dakota Putting Greens is sure to ace your project with artificial outdoor putting greens in Brandon, SD.
Golf Digest recognized our green with the very first Best Synthetic Putting Greens award in 2016 for our putting surface, and since 2016, we have gotten that same award annually for continuing to excel with our top of the line products.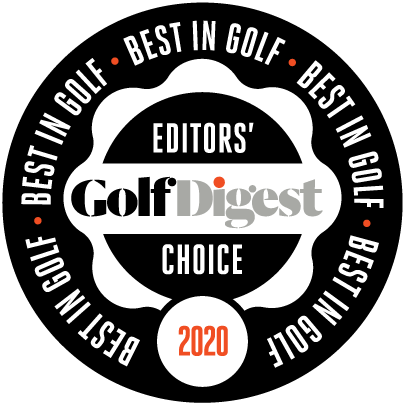 Endorsements from more than 55 PGA stars such as Jack Nicklaus, Rickie Fowler, Annika Sörenstam, and Hale Irwin attest the professional quality of our construction. Improvements over two decades have allowed us to come up with unique artificial grass putting styles, fringes, cup designs, and even unique Nicklaus Design Golden Bear Turf.
Synthetic Turf That Raises the B.A.R.
Golden Bear Turf is synthetic turf that raises the B.A.R. (Bounce, Aim, and Roll). Our Golden Bear Turf is the highest quality, look, and performance for synthetic turf products. This high-level artificial turf rolls, bounces, and receives like a pro course. Shot after shot, Golden Bear has the best aim of any putting surface. Playability so real, you will swear you're using genuine grass. It's really the greatest turf in the world.
Dakota Putting Greens exclusively offers Southwest Greens and is driven by scientific and technological advancements. We perform extensive testing to continually develop the highest standard for artificial turf. We are your choice for artificial outdoor golf greens in Brandon, SD.
Check out all of our artificial greens
Ready For Your New Putting Green?
We'd be delighted to present you with some resources to look through while you're planning on installing putting greens in your backyard. Contact us today for more information!